Copying transactions, advantages and disadvantages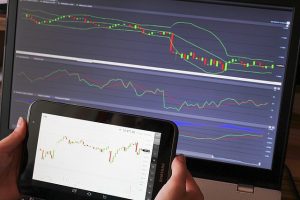 Novice traders often wonder what to invest in, when to buy and when to sell. Social trading is in principle aimed at providing the knowledge that newcomers need so much, providing them with an additional tool for making decisions with the help of experienced traders. Pros and cons of social commerce, how to use it, as well as the main points that are worth paying attention to, this will be discussed.
The portal Fx-rated.com tells:
Through the trading platform, the trader connects to the brokerage service, and on the trading platform will determine when and which stocks, how much to buy and how much to sell.
Many traders believe that making significant profits is not easy, because in order to use the traditional system, experience and knowledge are needed, including trading psychology, investment portfolio management, and fundamental and technical analysis of the market.
Now about the pros and cons
One of the main advantages of social trading is that all traders open and share their investment portfolios. Their decisions on the market are becoming common with respect to this community, while providing valuable information about their transactions. Each community member can mark successful traders for themselves and copy their deals (investment actions).
And from the moment when instructions are given to copy, all that must be done by one who copies it to wait for the transaction to complete.
It should be noted that copying can be changed and stopped at any stage, and thus dependence on the trader being copied is terminated. Also an additional advantage is that copying is made in proportion to the size of the investment portfolio. And if on the account of the trader, whom you decided to copy $ 10,000, and only $ 1000 on your account, that is, only 10% of the amount on his account, then if there is a $ 500 transaction on his account, then on your account a transaction will be made in the amount of 10% in the amount of the amount of his transaction, that is $ 50. Thus, investments retain their proportions, taking into account your economic situation (the size of the invested funds). At the same time, the trader also makes money by submitting his transactions for copying (he receives payment from a broker, the size of which will depend on the volume of transactions made by copiers).
Therefore, it is very important to know the nature and proportions of the investment of the copied trader. And to know the% of the portfolio with which it is trading on each transaction, since the same proportion will be maintained in your portfolio.
At the same time, the system has two specific disadvantages:
The lack of experience in trading (adrenaline and excitement will not be available to you). Also, you can not develop your strategy, it will be a bargain transaction.
Copying you relies on past information on the trader to be copied, and it is not possible to predict its actions in the future. This is a risk, but if you weigh the pros and cons, then everyone wants to earn: who copies, and who provides their transactions for copying.
The platform shows you a list of traders, and data on their portfolios. The information displayed includes% of profit,% of successful transactions, the distribution of investments between various assets, the number of copy traders. And as necessary, this list can be filtered and select the most successful traders.
Before choosing a trader to copy, it makes sense to look at his portfolio for different periods of time, and make sure that he uses the strategy applicable to your deposit and your understanding of acceptable risks.
After finding a trader to copy, you select it and determine the amount you want to invest. Important!!! Follow the financial management protocol. Do not risk the whole deposit. In order not to squander everything, if the trader to be copied goes into a drawdown on the transaction.
This is usually 15% of the main deposit. And do not be greedy, gain experience and be able to afford larger investments. After all, there is no trader who does not lose. Small drawdowns and high profits, that's what we should strive for .. With the help of this system, you use other people's knowledge and experience, and apply them for your own benefit. Anyway, this is a good way to take the first steps in trading, and at the same time earn, not lose. In this case, you also observe diversification, distributing your deposit among several replicated traders.
In order to start social trading, you just need to subscribe to this service, and at the beginning on a demo account, test the traders selected for copying and only then go on to invest their hard-earned money.